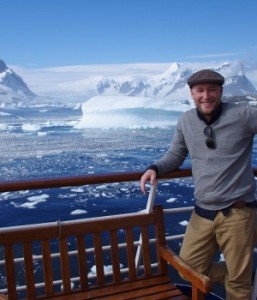 Earlier this year, more than 100 entrepreneurs and business people from around Australia braved the cold and isolation for a 'think tank' in Antarctica.
James Tuckerman was one such entrepreneur embracing the once-in-a-life-time chance to talk to other leaders from a range of different backgrounds and industries.
He says it was the perfect setting to form business connections and appreciate what matters most in business and in life. We spoke with James for our April 2015 edition of Business Essentials. He explains the lessons he took from the journey.
Click here to listen to the interview in full.